We'll be there to share how great greyhounds are! Find us at Section 14 the Interactive Fun Space 3 - 6PM.
Cuddle timetable
If you've had your eye on any of our greys and keen to adopt, you should fill out our form quick smart as some already have trials booked in!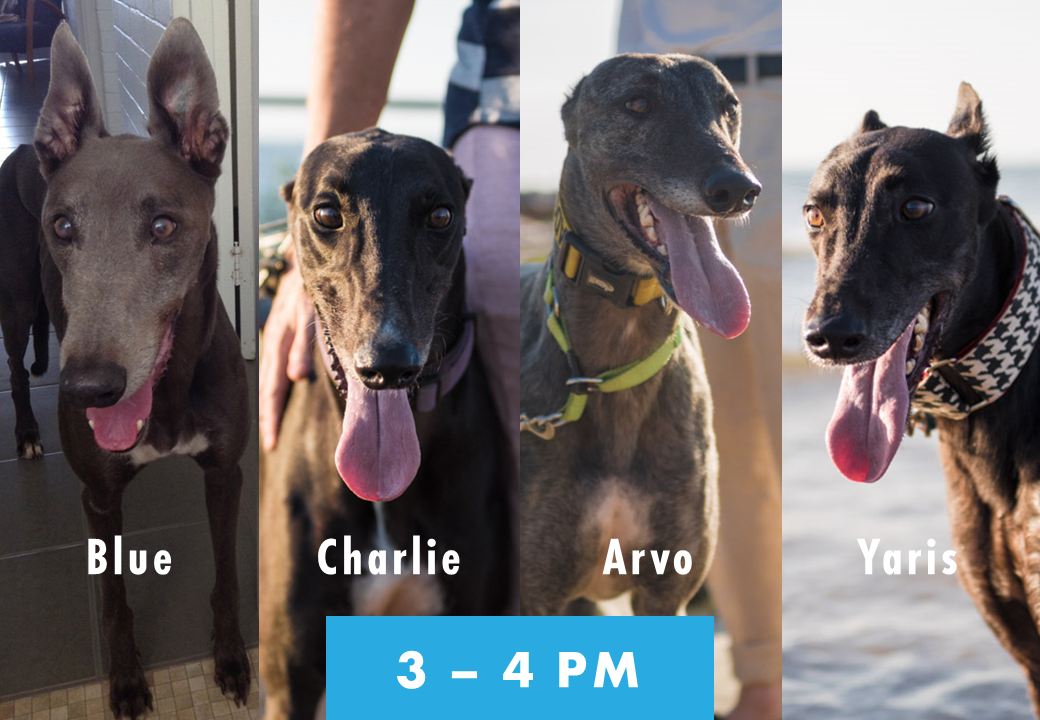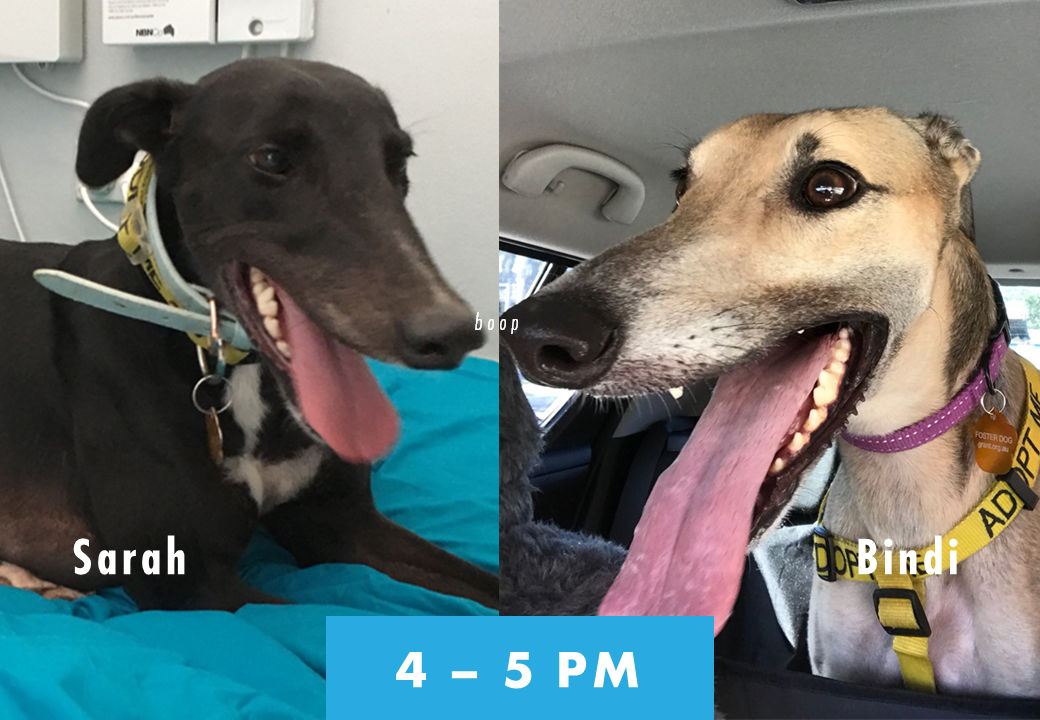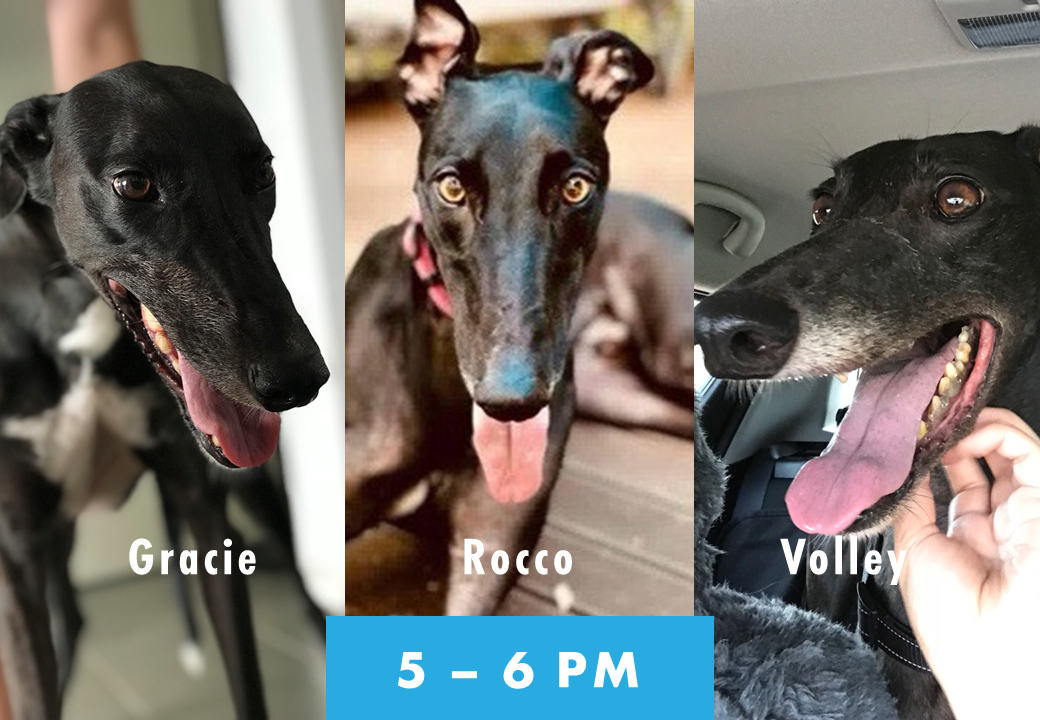 We will also have our martingale collars ($25) and bandanas ($5) for sale, make sure to pop by our stall!